Elk Home has everything you need to make your house a home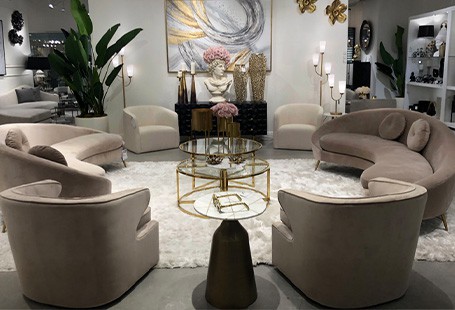 Elk Home Furnishings lighting, furniture, décor, and more
Elk Home has been providing high-quality lighting and furniture for nearly 30 years. Our wide range of lighting, furniture, and décor options offer something for everyone, whether you're looking for the perfect accent piece or a complete home makeover. Our customer-first mentality means we're always looking for ways to enhance the Elk Home experience, and we're proud to offer high-quality products and outstanding customer service. 
The following furniture stores and dealers in Arizona carry Elk Home furnishings.
Hinkley's Custom Lighting in Scottsdale
Hinkley's Custom Lighting offers homeowners and design professionals the ability to create custom lighting designs that are both beautiful and functional. Hinkley's Lighting has the knowledge and expertise to help you select the perfect fixtures for your home or business. Whether you're looking for indoor or outdoor lighting, Hinkley's has a wide selection of fixtures to choose from. For indoor lighting, we offer chandeliers, pendants, wall sconces, and flush mounts. For outdoor lighting, we have a variety of wall-mounted, post-mounted, and ceiling-mounted fixtures. We also offer a variety of fans and accessories to complete your home.
Hinkley's Custom Lighting Contact info:
Where to Buy Elk Home furnishings Near You
Looking for this furniture and accessories in other states across the U.S.? Click below to be taken to the manufacturer's "Where to Buy" page.