Quality Matters So Brand Matters.
There's a reason the top high-end furniture brands stand the test of time, and thawt reason is quality, reputation and trust. Most, if not all, of the brands on furnituremanuracturers.net have been around for decades. If you're looking for quality furniture that is going to last and not drastically depreciate in value, go with a reputable brand.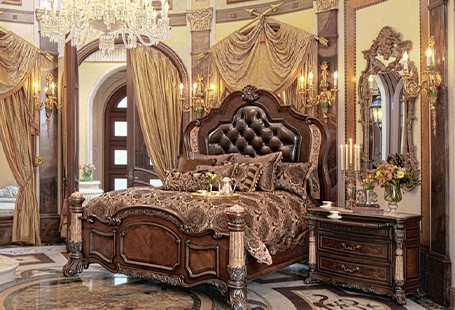 This month's featured furniture manufacturerer
Michael Amini, a lifelong lover of travel and culture who has immersed himself in the art world through his extensive travels around Europe. He combines both old world charm with new to create designs that are uniquely inspired by every destination he visits while also paying homage back home for where they come from.